Call or Email Me Today to Learn More About How I Can Help!
"Robin is a warm and compassionate counselor.  She is very neutral and doesn't take one side or the other.  She is not gender biased.  She works with all age groups"
Adoptions
Adoption Evaluations are a rewarding part of my job. I have completed a number of Adoption Evaluations for the District Courts in Collin and Denton County, Texas. I have traveled out of state to conduct home studies and am willing to do so if necessary. I enjoy meeting families and helping them through the adoption evaluation process.
Child Custody
The best child custody evaluations are ones that are sustainable, inclusive, and tailored to a family's unique needs and, most importantly, the child's best interest. These evaluations also take into account the various family relationships of the child, siblings, and meet the child's evolving needs. I have over 30 years experience as a licensed clinical social worker and marriage and family therapist. I am on the "approved list" of child custody evaluators for the Denton County District Courts, and I have conducted a number of evaluations for the Collin County and Denton County District Courts.
Reunification Therapy
Reunification Therapy is a specialized form of family therapy that is usually court ordered and is provided in response to a child (or children) resisting contact with a parent in a high conflict divorce or separation case. Reunification therapy addresses the needs of the whole family where traits of alienation, estrangement, or an unhealthy alignment with the preferred parent occurs resulting in the child's resistance to visitation or contact with the non-preferred parent. The potential benefits to the parents include reduction of parental stress, conflict, and repeated mistakes; improved parenting effectiveness; and, developing a healthier, balanced family relationship.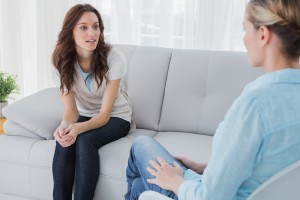 Therapy and Counseling
My principles of therapy and counseling are firmly entrenched in building trust and maintaining confidentiality of my clients. I adhere to the core values of the National Association of Social Workers which encompass personal integrity, valuing the dignity and self-worth of every individual, understanding the importance of human relationships, and providing competent services to my clients through continuing education / training, following evidence based practices, and staying abreast of current trends in social work practice.
Therapy for Therapists
Many therapists practice self-care but therapists are not immune from "life." Our training helps us resolve our issues, but resolving all of them....well we are human! We have to be honest with ourselves and be willing to look at our own stuff in order to be healthy for our clients. I love helping therapists do a self check. I find the healthiest therapists are those that take time to look inward.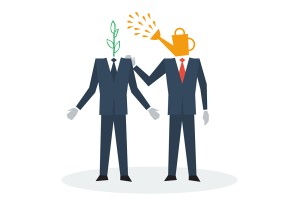 Supervision
If one has a Master of Social Work degree and is seeking to be licensed in the State of Texas to practice as a Licensed Clinical Social Worker, I can help you by providing supervision. I have been a LCSW-S since 2006. My Texas license number is 10988.
Call or Email Me Today to Learn More About How I Can Help!
I am a Licensed Clinical Social Worker Supervisor (LCSW-S) and a Licensed Marriage and Family Therapist (LMFT). I have over 30 years of social work experience. You are ONE STEP CLOSER to taking control of your life, dealing with personal or family events in your life, and finding a healthy balance in your life. LET'S TALK!
Tuesday
9:00 AM - 6:00 PM
Wednesday
9:00 AM - 6:00 PM
Thursday
9:00 AM - 6:00 PM
CASE COUNSELING, PLLC
4325 Windsor Centre Trail
Suite 500
Flower Mound, Texas 75028